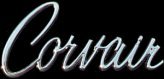 | | |
| --- | --- |
| | Stinger |
Years of exposure to the elements and hard duty at the race track has taken its toll on vintage Stingers. Considering the rarity of the original cars, owners sometimes go to great lengths to restore them. While the practice is somewhat controversial, one way to beat rust and years of abuse is to "re-body," or replace the original body shell with another. While some people take a dim view of this, I see nothing wrong with changing out the shell, as long as the process is recorded as part of the car's history.
Jim Schardt, seen here at speed at Lime Rock in 1997, is one racer who is very open about the re-body performed on his car. At races, he often displays photographs of the conversion. In 1993, Jim located a replacement body in Arizona, and had it completely disassembled and chemically stripped (dunked).

Photo by Ken Holm
| | |
| --- | --- |
| After painting, the suspension, power train, Yenko plate, VIN plate, roll bar and all the other parts Yenko parts were installed on the new body. Just how many Yenko parts were there? Lots, including carburetors re-worked to eliminate fuel starvation while hard charging through tight corners. | |
At right, more special hardware and fittings set the Stinger apart from its factory produced Corvair cousins. Dual oil filters and an oil cooler are necessary to keep the engine oil healthy under demanding racing conditions.

Engine and trunk photos by Ron Fedorczak.
Click the road sign for more

Select from the navigation bar!