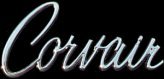 'Vairs on the Horizon - Tahoe '99
'Vairs on the Horizon was the theme of the 1999 Corvair Society of America (CORSA) International Convention held at South Lake Tahoe, Nevada. Lake Tahoe is the largest alpine lake in North America, and the CORSA International Convention is the largest annual Corvair event in the world. Naturally, I'd planned on attending the extravaganza, but as the June 15-19 dates approached, my work schedule made it impossible for me to attend.
Fellow Corvair fan Scott Morehead, who did attend the big show in Tahoe, sent us some pictures he snapped of some of the more unusual cars in attendance.
At right, a 1962, Corvair-powered Devin "C" sports car. This one is owned by Tom Schrum of Phoenix, Arizona. It is powered by a modified 140-hp engine and is very competitive in autocross events.

Designed and constructed by Bill Devin, the low-slung and light weight roadster is a story in itself. More information on Bill and his remarkable cars in available in the Links section of this site, under the heading Other & Special Interest. If you're not already familiar with this chapter of Corvair history, I encourage you to check it out.
| | |
| --- | --- |
| Tom Keosababian of Nevada owns this Bonneville class record holder. In 1974, the Clean Air Corvair, with its twin turbocharged, water injected, Corvair engine running on propane through a 3.08:1 final drive ratio, averaged 173.1 miles per hour in two consecutive runs. It did it without going airborne, a testament to the Corvair's stability, wouldn't you say, Ralph? | |
According to Virtual Vairs member, Frank Burkhard, there's more to the Keosababian Clean Air Corvair than its impressive Bonneville record. He wrote to tell me, " the car is pictured in the Water Injection chapter of Hugh MacInnes' book, Turbochargers, and described as using 'two Rajay turbochargers, two propane carburetors and water injection.' An earlier version of it went only 156.9 mph on gasoline, a 4-barrel carb, one big turbocharger, and lots of water injection. This car is, of course, the ultimate example of what water injection can do for a Corvair. In 1968 Car Life magazine had an article on it called Living With the World's Fastest Corvair. They stated it achieved 13.39 sec. and 105.26 mph in the quarter-mile at Orange County Dragway. They also said that Keosababian 'used it daily on his commute to work.' That's what I call versatile."
| | |
| --- | --- |
| At right, Louie Lira's (sp?) C/Prepared SCCA racer. It's a good bet hundreds of hours went into the construction of the highly modified car, which appears to have started its life as a Monza Spyder. | |
No tossed fan belts with this set up! Looking a little like King Kong's hair dryer, a Porsche style fan has been adapted to the engine. The wild induction system uses a pair of 3-barrel Weber carburetors.

In the convention autocross, the early model racer was looped at the finish line, evidence that's there's plenty of power on tap!
Click the road sign for more.

Select from the navigation bar!