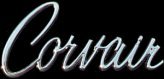 Roy Nakamura's fine '69 Monza
Roy Nakamura was scanning the classifieds in his local newspaper, looking for a 1969 Camaro RS/SS when he spotted an ad for this 1969 Monza sport coupe. The car, it was claimed, was completely original, including the factory window sticker on the rear quarter-window, and 4-ply tires with brand new spare.
At first he hesitated, because he was looking for a Camaro. However, he had previously owned 3 Corvairs, and curiosity got the best of him. He contacted the seller and went over to his house to examine the coupe. He should have known there and then, he'd not be able to walk away from the rare opportunity fate had in store.
His first thought upon seeing the Fathom Green Metallic '69 was that the car should be in a museum. The odometer read 4,321 miles!

The seller told him the original owner had passed away shortly after purchasing the car, and the sport coupe was put into storage.
An inspection of the Medium Green interior revealed it was pristine. It looked like it had just rolled off the assembly line. Looking up under the dash, Roy found everything to be perfect.

Close examination of the exterior revealed the car had been repainted. The finish was too perfect to be a factory job, he thought. It shone like a mirror and was flawless.

Opening the hood, he found the 110 HP engine (and Powerglide trans.) specified on the window sticker.
Click the road sign for more.

Select from the navigation bar!