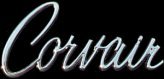 Design Studies
Eyes On Design at the General Motors Technical Center
| | |
| --- | --- |
| It was inevitable that one day I would make the pilgrimage to the General Motors Technical Center in Warren, Michigan, the hallowed ground of Chevrolet luminaries like the father of the Corvair, Ed Cole. This is where great designers like Bill Mitchell and Larry Shinoda worked together to create some of the most beautiful and enduring automotive designs of the 20th Century. It is a spiritual place that on June 22, 2003, was the scene of Eyes On Design, a charity benefit for the Detroit Institute of Ophthalmology. Admission was $12, and for a few shekels more you could breakfast in the company of designers or actually ride in one of GM's many design studies and prototypes. | |
| | |
| --- | --- |
| When friends in the Corvair Society of America told me GM planned to roll out the Corvair dream machines for the event, I decided to attend. I couldn't miss the opportunity to take a firsthand look at the Corvair design studies; the Monza SS and the Monza GT. | |
| | |
| --- | --- |
| Attendees of the Eyes On Design event could tour certain areas of the Chevrolet design studios. The display area shown in the picture at right was of particular interest. A robotic milling machine (a computer controlled drill bit at the end of a robotic arm) was removing material from the door panel of a Chevrolet SSR clay model. The cutting head began each pass at the base of the side window and moved downward to the running board before being redirected to a parallel path further back on the door, resulting in a smooth contour. | |
As I watched the robot replicate in clay what a designer had rendered in software, I reflected on how the modeling process has changed since the '60s when the Corvair was shaped in clay by human hands. Later, while descending the staircase to the foyer of the design studios on my way to photograph the Corvairs parked in front of the building, I was seized by a strong sense of the '60s—ghostlike in its essence—but warm and friendly in demeanor.
Click the road sign for more.

Select from the navigation bar!