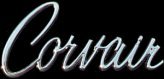 The Fitch Phoenix
John Cooper Fitch, the man behind John Fitch & Company, Inc., has a lifelong history of achievement. He is renowned for his service as a P-51 fighter pilot in World War II, and for his successful career as a member of both the Cunningham and Mercedes-Benz racing teams in the '50s and '60s.
| | |
| --- | --- |
| In the Corvair community, he is of course known for his legendary work with both early and late model modified Corvair Sprints and for the development of the Corvair-based Fitch Phoenix sports car seen at right. The Phoenix is built on a 95-inch wheelbase (13 inches shorter than the stock Corvair's 108 inches), with an overall length of 174 inches (6 inches shorter than the stock early model Corvair and 9.3 inches shorter than the late model). Height and width are 45 and 70 inches, respectively. | |
| | |
| --- | --- |
| The aerodynamic, steel-bodied roadster weighs only 1,950 lbs and is a brisk performer. Its Weber-carbureted Corvair engine develops 170 bhp @ 5200 RPM, and propels the car from 0-60 mph (96.6 kph) in 7.5 seconds. The Phoenix can easily sustain cruising speeds of over 100 mph (160+ kph), and is capable of top speeds in excess of 130 mph (209 kph). | |
The acceleration and top speed capabilities of the Phoenix are matched by an upgraded braking system with Girling discs at the front and stock Corvair drum brakes at the rear.

While some believe the two fender humps were designed into the car to give it a unique appearance, their actual purpose is to house two spare tires; 175/R14 (front), and 185/R14 (rear).


John Fitch and his Phoenix, circa 1966 - photo courtesy of Robert Bohl
John originally intended to produce an initial run of 500 vehicles to be sold for $8,760 a copy. However, before production began, the Traffic Safety Act of 1966 was passed into law, creating uncertainty about the final design. Adding to the uncertainty was General Motors' decision to cease development and eventually, production of the Corvair. Putting the Phoenix into production would require a ready supply of Corvair engines and parts, and with the source drying up, John decided against moving ahead with the project.
Fortunately, John preserved the Phoenix prototype and drives it to Corvair events around the U.S., enabling those who appreciate his creative American sports car to see firsthand, the remarkable Corvair-based roadster that could easily have won the hearts of thousands.

Select from the navigation bar!