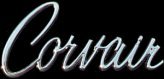 Crown Corv-8
Making if fit all together is where Crown really comes into the picture. Through a series of well-designed kits and components, Crown provides all the necessary pieces to get the engine into the chassis, and the chassis modified for best handling. The Crown Basic Adaptor Kit lists at $196.00 and mates the engine to the transaxle and provides the necessary changed input, mainshafts and bearings for the transmission. The full Corv-8 Adaptor kit goes at $598.00 and gives you practically all the pieces needed except the radiator and, of course, engine and Corvair.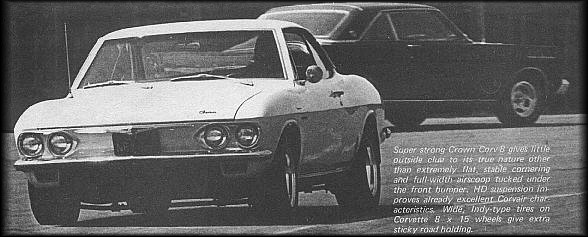 The full kit includes motor mounts and substructure that goes inside the car the hold up the V-8 engine, adapt it and remount the transaxle. All this is necessary because to get the engine in, everything from the steering wheel back has to be removed. Big holes are cut in the floor and all the seats come out. Once the hardware is bolted in place, the engine slides in through the door and onto the engine mounts.

Here's the engine...where the back seat used to be. Roomy Corvair interior readily accommodates the small-block V-8 and necessary new substructure. Coolant hoses lead to front-mounted radiator.
Click the road sign for Page 3 of the Corv-8 article

Select from the navigation bar!