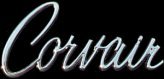 1965 Corvair brochure photos
The '65 sales brochure announced, "1965 CORVAIR - new hardtop looks, sportier-than-ever go." Among the photographs on subsequent pages of the publication, were the following images.
First, a Corsa Sport Coupe in Evening Orchid pigment, unique to that model year. Evening Orchid, Crocus Yellow and Glacier Gray were exclusive to the Corsa and Monza models in '65.
We take it for granted today, but the 1965 model year marked the introduction of curved side glass, which provided increased shoulder room.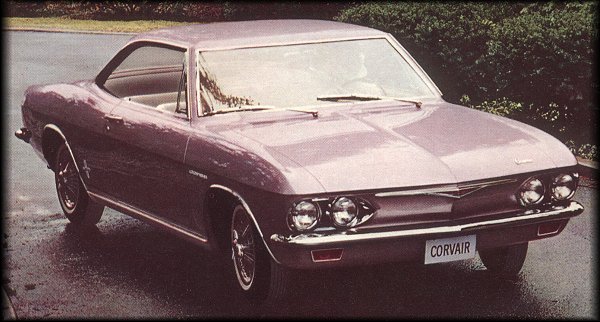 Corsa Sport Coupe in Evening Orchid
Second, a Monza convertible in Regal Red with red interior. Described in the brochure as the "carefree convertible," with interiors that had "much the same elegance as the Corsa." Both Corsa and Monza models had a fold-down rear seat as standard equipment. It was also available as an option on the base model, the Corvair 500.
"MONZA/three to go, with everything!" exclaimed the brochure. It claimed, "Any model in the Monza trio stacks up as an open sesame to driving adventure."


Monza convertible in Regal Red
Click the road sign for more.

Select from the navigation bar!