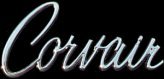 Racers' Reunion at Blackhawk
July 17, 1999
| | |
| --- | --- |
| Combine 1.95 miles of controlled road course and invite some of the most ardent Corvair enthusiasts in America to show up, and you've got the formula for a successful and memorable event. This was the case, July 17, 1999, at Blackhawk Farms Raceway, near Rockton, Illinois. An impressive field of cars and drivers turned out to test their skills and metal, and to scream down the straights and slalom through the corners of Blackhawk in this rain or shine event. | |
Joe Robbins, a member of the free Internet Corvair e-mail discussion group, Virtual Vairs (VV), had been monitoring the preparations for the event since March, when racer and event organizer Warren Leveque initiated a series of e-mail messages promoting participation by anyone interested in registering for the day of fun at the track. Joe decided to make the three hour trip to the track, and took his son Tyler along to share the fun and help with the photography.
As he started out on his journey, Joe was thankful it was a rain or shine event. Rain clouds were gathering. Later, as he pulled into the race track and drove through the main parking area, he felt as if he was at a national convention. There seemed to be Corvairs everywhere; Yenkos, Fitch Sprints, a V-6 'vair from Minnesota, Jon Brakke's super GT-3 car, Dan Gianotti's black Stinger clone, and various other Corvairs, lined up for practice runs.


Fred Bybee's '66 Corsa
Above, Fred Bybee's Sandalwood Tan '66 Corsa sport coupe in practice. Unfortunately the car was retired before competition got underway, a victim of a spark plug related problem that couldn't be repaired in time. Must have been a penalty for looking so good!
In turned out to be a busy day at Blackhawk. Corvair people came from great distances to participate. SCCA racer Seth Emerson flew in from California, Chuck Armer trailered his Darth Vair up from Georgia, Larry Claypool (The Professor) and his wife Mary Beth surprised everyone by showing up in a Fiat 850. Others included "StingerKen" Klingaman of New Jersey, Bill Pierson of Murphysboro, Illinois, and Robert Landers in their Fitches, people from Tennessee, Wisconsin and Iowa, to name a few. There were 25 Corvair drivers sharing 18 Corvairs. A group of Plymouth Neon enthusiasts showed up from a nearby convention, accompanied by a couple of Dodge Vipers, one of which clocked the fast time of the day. In all, there were 182 cars at the event, an all-time record for Blackhawk Farms Raceway.


Bill Bertram's modified V-6 late model
Bill Bertram's '65 got a lot of attention from spectators and other owners. The car is a Crown conversion with a 4-speed trans-axle, 3.27:1 final drive ratio and a tweaked 4.3 liter V-6 with an Edelbrock intake manifold, Holley 390 cfm 4-barrel and a roller rocker cam. The radiator is mounted in the rear and uses two thermostatically controlled electric fans to keep coolant temperatures in the safe zone. Bill's car also sports 4-wheel disc brakes and a cool pair of Z-28 inspired black racing stripes. It sits a little higher than stock because of its oversize wheels and tires, and ran a respectable personal best of 1:50.779 in its second of three timed laps at Blackhawk.

Take a close look at the driver's side of the windshield in this shot of Dan Gianotti running in the rain. You can see he's using a hand to attempt to clear the windshield. Wipers increase drag, but in the rain, maybe it's worth sacrificing the aerodynamics.
Click the road sign for more.

Select from the navigation bar!