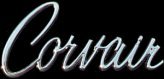 Herb Berkman's Yenko Stinger YS-317
| | |
| --- | --- |
| | To say that Herb Berkman of Tucson, Arizona, is "into" Corvairs is an understatement. He's owned Corvairs since 1962, has been a member of the Corvair Society of America (CORSA) since 1972, and is both a past director and past president of that organization. |
On Memorial Day, 1972, Herb parted with $676 and took possession of the 1965 Corvair Corsa sport coupe that is the subject of this feature. He would later convert the car into an official Yenko supercar; a Yenko Stinger. After purchasing the Corsa, he immediately started autocrossing with sponsorship from CORSA Enterprises.
The following year, in 1973, the coupe was shown for the first time at the 1973 CORSA convention Concours in Anaheim, CA, where it won first place in the Modified class. It also enjoys the distinction of having won the first nationally awarded Edward N. Cole trophy at San Diego in 1978.
A few months after winning the prestigious Cole award the car was wrecked in a rear-end collision on a Los Angeles freeway in early 1979. Undaunted, Herb embarked on a 13 month restoration, after which his Corvair was promoted to Senior Division at the 1983 CORSA convention in Seattle.

Built to Stage II specifications, Herb's Stinger is a perennial contender in Senior Division Concours competitions.
This is a triple duty ride, doing duty on the street, in shows, and the autocross. Herb autocrossed regularly in Southern California local club competition and Sports Car Club of America (SCCA) regional competition from 1973 until 1996.

Herb and his (Porsche) Indian Red Corvair were also seen participating in both the 1996 and 1999 CORSA national events.
| | |
| --- | --- |
| The conversion to Yenko Stinger started in 1984, after Herb was able to purchase a Yenko number plate, YS-317, directly from Yenko Sports Cars. The car has been autocrossed as a Street Prepared Stinger since the 1986 season, but the final step of the conversion, the addition of the Yenko window panels, was not completed until 1999. Pictures including the modification are coming up later in the feature. | |
Click the road sign for more.

Select from the navigation bar!